Clearer vision, cleaner skies – This is the motto of www.enviro.aero, a website set up by the commercial aviation industry to focus on aviation's impact on the environment. Those actively involved are mostly part of the European Union (EU), but the commercial aviation industry as a whole recognizes that aviation has an environmental impact. Although aviation is part of the problem, we are also determined to be part of the solution.
On April 22-23, commercial aviation leaders came together in Geneva for the Aviation and Environment Summit 2008. This is the first time that airlines, aircraft and engine manufacturers, airports, and air traffic control have met to highlight the connection of aviation and environmental issues. Here they signed a declaration on climate change to lead towards carbon neutral growth and a sustainable industry. To achieve this, the industry will focus on a four-pillar approach: investment in new technology, increasing operational efficiency, air traffic and airport infrastructure improvements and positive economic measures.
It is unclear how the declaration will affect Delta and other U.S. airlines at this point in time. Most of the EU's efforts are stemming from the cap-and-trade system that will come into effect in 2011. There is legislation out there to implement a similar system in the U.S., but the debate is heated and no one is sure where we will end up.
Here is a short highlight clip from the Aviation and Environment Summit 2008: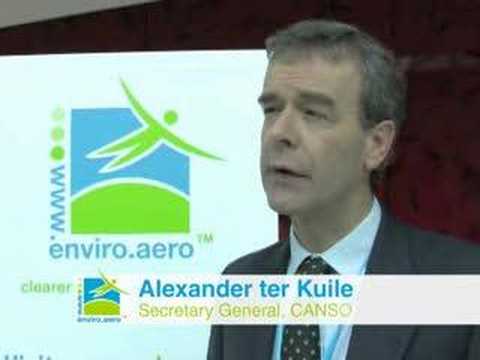 Meghan
Sustainability Intern
Environmental Health